PROFESSIONAL ELECTRICAL DECOMMISSIONING SERVICES
Ron Hull Decommissioning is a division of the multi-faceted Ron Hull Group, located on Mangham Road, Rotherham, South Yorkshire, offering competitive nationwide coverage and a "one-stop-shop" for electrical and industrial plant decommissioning services.
We offer a full turnkey solution to companies that need to either relocate or decommission and undertake asset recovery for industrial plant and electrical machinery - from on-site assessment including risk assessment and project planning, through to dismantling, de-gassing, asset recovery through our associated recycling plant and confidential destruction services, and subsequent building demolition for full-site recovery where required.
Through our range of complementary and fully licensed Demolition/Dismantling, Waste Management and Recycling Divisions we can guarantee that any materials removed from site are handled and disposed of in the most environmentally friendly manner and in accordance with all current legislation, whilst providing a full audit train of documentation covering the collection, dismantling, removal and disposal of all your waste (including Hazardous Waste) from site, and with the minimum of disruption to live site staff and production processes.
Watch: Ron Hull Ltd Decommissioning Heavy Industrial Equipment
DECOMMISSIONING CONTRACTS
All our decommissioning contracts are appointed a dedicated in-house Project Manager who will liaise closely with you to provide support and advice throughout the decommissioning project life, and who will document the project's life cycle to ensure project timescales are met and progress monitored at all times.
Whether we are contracted to decommission, dismantle, demolish and recycle complete sites or single items we plan and execute each project in line with the best practice industry guidelines, and current Environmental Agency and Health and Safety Legislation, ensuring complete safety in everything we do and ensuring minimum impact to the environment whilst we do it!
We are fully ISO18001, ISO900, and ISO14001 certified as testament to our on going commitment to quality and safety. Browse our Health and Safety menu for more information.
For more information about our complete range of plant and electrical decommissioning services:
WHAT IS ELECTRICAL DECOMMISSIONING?
Decommissioning is the process of "removing something from active status". Ron Hull Group's Decommissioning Division (and part of Ron Hull Demolition Ltd) is one of the UK's leading experts in commercial and industrial decommissioning, providing full Project Management and turn-key solutions for our Clients, which includes:
An identified Project Manager who oversees and manages the Project from start to finish, enabling a primary point of contact for our Clients
Primary and on going risk analyses to ensure all potential issues are identified and dealt with before they have a chance to be realised
Total sub-contractor management process
Full Consultancy in ensuring compliance with all current Health and Safety legislation and in particular that the project is undertaken in line with best industry practice.
Ron Hull Demolition Ltd, in conjunction with our sister company Ron Hull Jnr Ltd, can offer Clients the full decommissioning, removal and recovery solution including:
Initial survey and decommission strategy recommendations, including assessment of plant and structures (stability/condition) and risk assessment and management
Decontamination services (including asbestos removal)
Dismantling and segregation of re-usable and redundant equipment
Total Waste Management through material segregation at each stage of our "Cradle to Grave Monitoring" process.
Full audit trail including documentation covering waste collection and disposal.
Watch: A time lapse video showing one of our past projects
CONTACT RON HULL DECOMMISSIONING
If you are looking for electrical decommissioning services, why not give us a call on 01709 524115 to see if we can help? Alternatively, click here to contact us.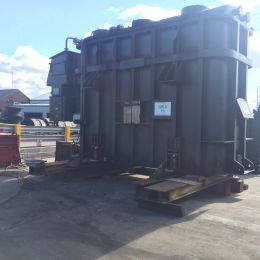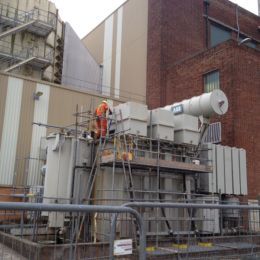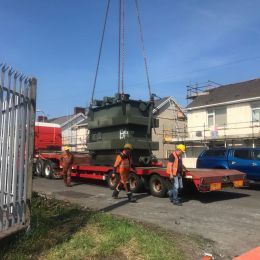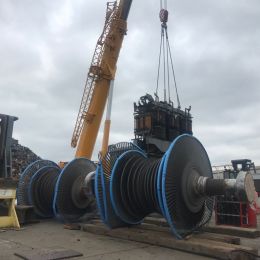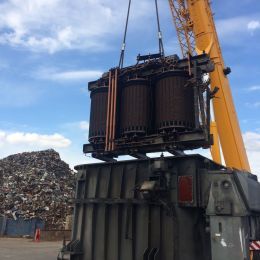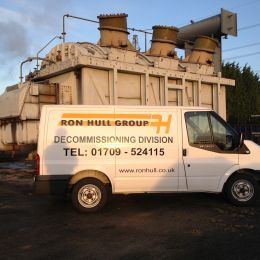 ENQUIRE - 01709 524115