Although the Ron Hull Group's core business has always been Metal Recovery & Recycling, following a considerable investment into our 'Mangham 80' Facility back in 2010 we also offer a Total Waste Management services. We recycle;
General Mixed Waste

Wood

Glass

Plastic

Cardboard/Paper

Rubble/Hardcore

Hazardous Waste

Confidential and Special Waste

Ferrous & Non-Ferrous Metals
By equipping the facility with the latest, cutting edge machinery and technology, it forms a key part of Ron Hull Group's company ethos of offering a 'Cradle to Grave' service.
We offer our waste management services across Rotherham, Sheffield and the wider South Yorkshire area.

REDUCE, REUSE, RECYCLE OR RECOVER?
PREVENTING WASTE IN THE FIRST PLACE
There is usually little that factories, warehouses, contractors and the majority of waste producers can do to directly eliminate their waste streams as it is a function of their process. The Ron Hull Groups Waste Management Team, however, excel in this field! They are waiting to offer you support and expertise to review your working practices and offer viable solutions to minimise your waste streams, reducing waste costs and material purchases. Not only do we help to recover waste, but we will also do all we can to see if there are any aspects of how you work that could be altered to help reduce the amount of waste you create.
RE-USE OF WASTE
This is when products or components that are not waste are used again for the same purpose. The Ron Hull Group has a specialised team where operatives clean and recycles a variety of components making them as good as new and ready to be used again. Anything that is uncertain will be put through to the next phase of the waste management hierarchy, as our employees' safety and indeed that of the general public, is of paramount importance to us. The process will include an inspection to see if the item is more suitable to be re-used or recycled, only choosing them to be re-used by your company if we feel this is the best option.
RECYCLING WASTE
This is where recovered waste materials are re-processed into usable products, materials or substances. Recycling is The Ron Hull Groups' speciality. With our continued investment in the latest waste management technology, machinery, and sorting systems, combined with highly experienced Waste Management Consultants, we have the potential to recycle everything. Choosing to recycle your waste will help to decrease your carbon footprint dramatically, and therefore help our planet. There is no hiding from the fact that the construction industry can cause a lot of pollution, which is why we want to help to reduce this in any way we can.
RECOVER OF WASTE
This is when waste is serving a useful purpose such as energy. The Ron Hull Group is wholly committed and heavily invested in the latest SRF (Solid Recovered Fuel) technology to offer another waste management route. All useful or valuable recyclables will have been removed in the previous stage of the waste hierarchy.
CONTACT US
If you want any more information about our waste management services, or you are ready to start the process, get in touch with us today!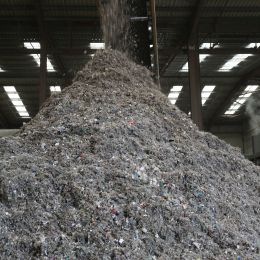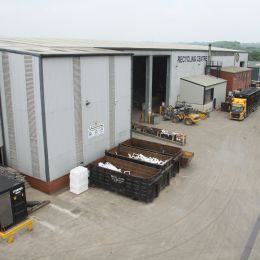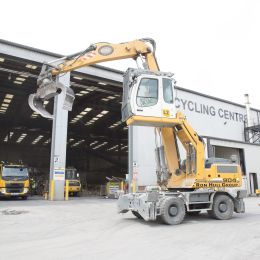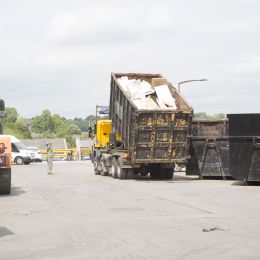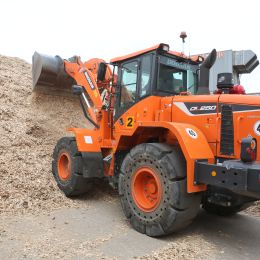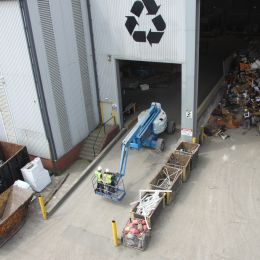 ENQUIRE - 01709 524115